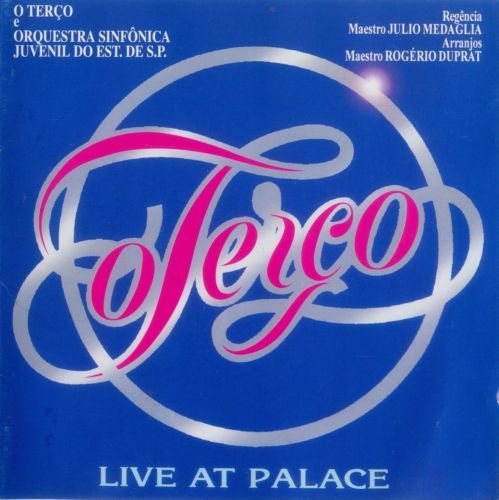 Artist: O Terço
Album: Live At Palace (with the Youth Symphonic Orchestra of São Paulo)
Year: 1994
Genre: Progressive Rock, Symphonic Prog
Country: Brazil
Label: BS251 Movieplay
Quality: ape with cue & log
Artcover: Full scans
Size: 449 MB (5% Recovery)
Source: My private collection
O Terço biography
Цитата:
One of the first progressive bands from Brazil, O Terço (meaning rosary beads) first formed in 1968, but didn't hit its stride until the mid '70s. Personnel changes would become part of the bands dynamic, with Sergio Hinds assuming the Robert Fripp (or Chis Squire) role of band anchor. The group owed a lot of its early sound to such Italian favorites as Locanda Delle Fate, Quella Veccia Locanda, and Premiata Forneria Marconi. They also manged to mix in other styles, like folk, heavy metal, and funk.
On the first album, O Terço was not yet full on prog, but it is a seminal work in the history Brazilian progressive music. There are obvious influences of the Moody Blues, and Pink Floyd. "O Terço II" would see them moving from Psychedelic to heavier sounds, along the lines of King Crimson, Led Zeppelin, and even Black Sabbath. It was 1975's "Criaturas Da Noite" that became a monumental success. It was a big hit, gave Brazil its first classic prog album, and solidified O Terço's place in music history.
In the '80s, the band began to tour the United States and Europe. This would make them more popular in other parts of the world, than they were at home.
They continued to release albums into the late '90s. Many times trying to experiment with different styles. A possible reformation of the classic "Criaturas Da Noite" lineup was in the works in 2001/2002, but an unexpected death postponed the idea.
Tracks:
01. Espaço
02. 1974
03. A Última Viagem
04. Lost In Time Affaire
05. Criaturas Da Noite
06. O ritmo do universo
07. Crucis
08. Luzes
09. Metamorfose Ambulante
10. Hey Amigo
11. Suíte
Line up:
Sérgio Hinds - Vocals and Guitar
Franklin Paollilo - drums
Louis Boni - keyboards
Andrei Ivanovic - bass
Guest Musicians:
Maestro Julio Medaglia - orchestrations
Maestro Rogerio Duprat - Arrangements for Orchestra