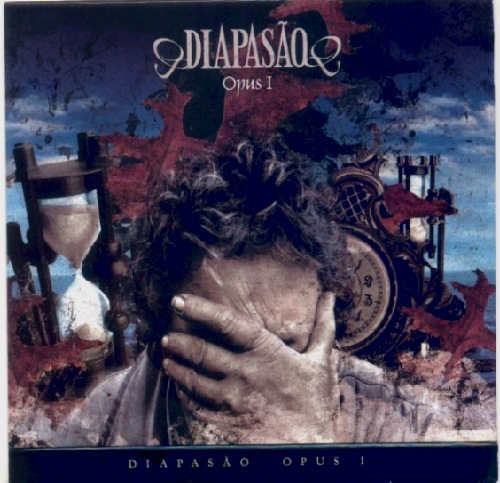 Artist: Diapasão
Album: Opus 1
Year: 2006
Label: Masque
Country: Italy
Style: Progressive rock
Genre: Symphonic, Jazz-rock.
Format: ape (image) with cue, log, full artcover
Size: 253 Mb (4 % recovery)
Source: My cd collection
Progarchives :
Цитата:
Diapasao biography - This band is rooted in 2002 when 17 year old keyboard player Rodrigo Lana starts to write compositions on his piano, he is thinking of a future as a professional musician. To realise a musical project he begins to search for musicians, eventually Rodrigo forms a trio with two other musicians in 2004. First bass - and classical guitar player Gustavo Ameral, they attented the same music school in Belo Horizonte. Then drummer Moreira, he and Rodrigo know each other from the band Mesti?o in which Rodrigo is also involved. He succeeds to convince Gustavo to join Rodrigo in his new musical project. The name of his band becomes Diapasao, it's derived from a small metallic object that is used to tune instruments and voices. In May 2005 they start the recordings for their first album in a studio in Belo Horizonte but it lasts until November 2006 before Diapasao finally releases their first album entitled Opus 1 on the label Masque records.
- Diapasao their music is an often dynamic and bombastic keyboard driven blend of classical, symphonic prog and jazz with strong hints from ELP featuring exciting work on the Grand piano (lots of virtuosic solo parts), organ, harpsichord and synthesizers along wonderful contributions on classical guitar, violin and cello.
Why this artist must be listed in www.progarchives.com :
Just another excellent Latin-American progrock effort featuring great work on keyboards along delicate contributions on classical guitar, cello and violin.
Tracks:
1. Diapasão (8:05)
2. Som do Brasil (1:54)
3. Sonata (6:08)
4. Do céu ao inferno (7:51)
5. Fuga (2:01)
6. Noite a la caipirinha (8:05)
7. Rock espanhol (3:12)
8. Jazz (5:29)
9. Piccolo finale (0:57)
Line-up :
- Rodrigo Lana / piano, keyboards
- Gustavo Amaral / bass & acoustic guitar
- Fabiano Moreira / drums