Цитата:
STREETMARK was founded 1968 in Dusseldorf, when Dorothea Raukes, who had studied Classical Music and played keyboards, met the Brothers Thomas and Bernd Schreiber, both guitarists. Dorothea and Thomas formed the nucleus of the band. In the beginning STREETMARK played mainly covers of the BEATLES, Jon Mayall and DEEP PURPLE. In 1969 they refused a proposal for a record deal. In the following five years STREETMARK developed their own style mainly based on the compositions of Dorothea and Thomas, influenced by PROCOL HARUM, FOCUS and ELP. Finally in 1975 STREETMARK recorded their debut record "Nordland" for Sky. The record was produced and recorded by Connie Plank with the following line up: Dorothea Raukes (keyboards), Thomas Schreiber (guitar), Hans Schweiss (drums), Georg Buschmann (vocals), Wolfgang Westphal (bass). Bernd Schreiber did the mixing and Soundboard duties.

"Nordland" was a brillant debut record, the band had taken the time to play the compositions live and to work them out. The general musicianship is quite high; the only weak point, as often in German bands are the English vocals. In 1977 STREETMARK released their second record "Eileen" with Wolfgang Riechmann, a solo recording artist, who had joined the band on vocals and keyboards. Tragically he was murdered in 1978, before the release of his solo record "Wunderbar". Sky re-released "Eileen" in 1979 with the new title "Wolfgang Riechmann and Streetmark" with one bonus track. Later on the record was renamed "Dreams". The third (fourth) record "Dry", entirely instrumental, was released in 1979. In 1981 STREETMARK released their last record "Sky Racer", with Dorothea Raukes as the only founding member left. It is still an interesting record but much more Pop influenced. "Nordland" and "Eileen" are highly recommended.
Streetmark - Nordland, 1976 [1993, Sky Rec. SKY CD 3043]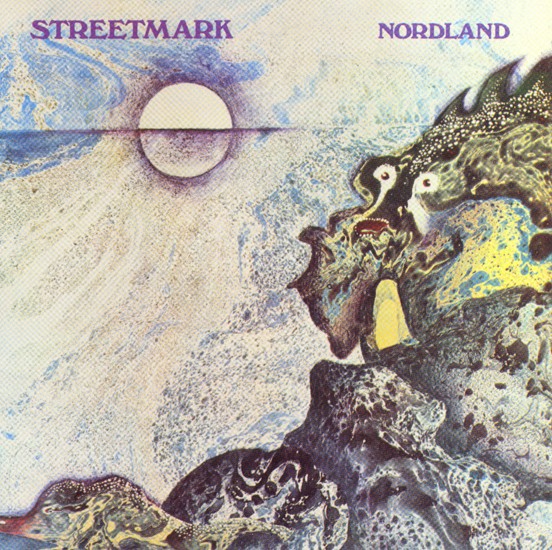 Album:
Nordland
Year:
1976
Genre:
Space Rock, Krautrock
Format:
FLAC (separate)+CUE+LOG+COVERS
Size:
296 Mb
Source:
my CD
Line up:
Georg Buschmann - lead vocals
Dorothea Raukes - keyboards
Thomas Schreiber - guitars
Hans Schweiss - drums
Wolfgang Westphal -bass
Track listings:
1. House Of Three Windows:
a) House For Hire (3:17)
b) Green Velvet Curtains (2:20)
c) Eleanor Rigby (5:22)
2. Amleth Saga (7:17)
3. Italian Concert In Rock (2:33)
4. Da Capo* (2:46)
5. Nordland:
a) Waves And Visions (2:49)
b) Lyster Fjord (7:26)
c) Ladoga (3:43)
d) Reality Airport (6:35)
* Unreleased bonus track
Release information:
LP SKY Records 003
CD SKY Records 3043 (1993)
YandexDisk:
[
Ссылки могут видеть только зарегистрированные пользователи.
]