Guest
Сообщений: n/a
:
3 за это сообщение
0 Всего
Paulo Moura (Brazil - Ecletic jazz,samba,rock...)
---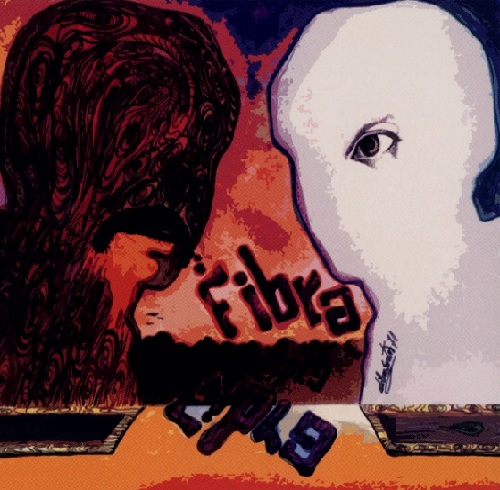 Artist: Paulo Moura
Album: Fibra
Year: 1971
Country : Brazil
label : Atração dat 81023 M
Style: Ecletic Music
Genre: samba, progrock, black music, etc.
Format: ape (image) with cue, log tau, md5 & full artcover.
Size: 202 MB (4 % recovery)
Source: internet


Цитата:
A master of both the clarinet and the saxophone, Mr. Moura was known for his versatility, playing and writing music that ranged in style from jazz, chorinho, samba and bossa nova to classical. His first solo recording, released in 1956, was a version of Paganini's "Moto Perpetuo," and late in his career he wrote, performed and conducted "Urban Fantasy for Saxophone and Symphonic Orchestra."
Paulo Moura was born in the interior of the state of S?o Paulo on July 15, 1932, one of 10 brothers and sisters who were taught to play different instruments by their father, a saxophone and clarinet player, with the idea of forming a family orchestra. As a teenager he moved to Rio de Janeiro to enroll in the National School of Music, and he soon began playing in nightclubs and on radio stations there.
By the late '50s, Mr. Moura had also won a spot as lead clarinetist in the orchestra of the Municipal Theater in Rio; he played a Debussy rhapsody at his audition. But at the same time he was working as an accompanist to visiting American artists like Lena Horne, Nat King Cole, Ella Fitzgerald and Sammy Davis Jr. That dual situation persisted until 1978, when he decided to quit the orchestra and dedicate himself exclusively to a solo career.
Over the next 30 years he made numerous recordings. The last, issued in July 2009, was "AfroBossaNova," a collaboration with his fellow Brazilian musician Armandinho. Mr. Moura also wrote the soundtracks for several Brazilian films and television series, occasionally appearing as an actor, and arranged music for Milton Nascimento, Elis Regina, Jo?o Bosco and other singers. In addition, for two years in the 1980s he served as director of the Museum of Image and Sound in Rio.
In fact in terms of production and execution this record sits quite nicely with the early Clube de Esquina work. Moura would appear on their landmark album released the following year, and also Milton's most adventurous record 'Milagre dos Peixes', and the repertoire includes several compositions from that collective (Tema dos Deuses from Som Imaginario, Vera Cruz from Milton's 'Courage', and Cravo e Canela, the one painfully weak song here, which - as far as I know - had yet to be released in any form yet). Cravo e Canela would be interpreted by a whole slew of people, often very badly, although oddly enough one of the more interesting versions would appear on Banda Black Rio's 'Gafieira Universal'. The rest of the tracks include one composition from Moura (Fibra), a few from Tiso, and some Brazilian standards (Samba de Orfeu, Aquelera do Brasil, General da banda). The album is recorded and mixed wonderfully, with that slightly trippy and psychedelic tinge familiar to those Mineiros mentioned above. Robertinho's drums are mixed with a rather strong plate reverb panned to the left channel that sounds pretty cool but eventually becomes a little cloying, making me wish they would have used the technique a little more sparingly and only on a few cuts. Is this a typical, characteristic Paulo Moura album? Probably not, but then what IS a typical album from a guy who recorded so much and in so many contexts. To say he will be missed is to put it rather mildly - over the last week there has been a mournful but warm response to the news in Brazil for an artistic life well-lived.


Tracks:
01. Fibra 2:35
02. Ana Lia's Blue 3:26
03. Filgueiras 2:58
04. Samba de orfeu 3:33
05. Tema dos deuses 3:04
06. Vera Cruz 3:30
07. Aquarela do Brasil 3:20
08. Cravo e canela 2:47
09. General da banda 2:50
10. Bitucadas nº2 3:16

Line Up:
Paulo Moura - Sax Alto, Flute
Oberdan Magalhaes - Sax tenor (Banda Black Rio leader)
Marcio Montarroyos - Trumpet
Cesário Constâncio - Trombone
Som Imaginário : Wagner Tiso - keyboards
Luisão - Bass
Tavito - Guitar
Robertinho - Drums
Milton Nascimento - Piano




http://rapidshare.com/files/41044805..._fbr.part1.rar
http://rapidshare.com/files/41044809..._fbr.part2.rar
http://rapidshare.com/files/41044813..._fbr.part3.rar
or
http://www.megaupload.com/?d=16SZZYAE
http://www.megaupload.com/?d=V2TIXEYM
http://www.megaupload.com/?d=2NUAAVRS
or
http://www.multiupload.com/LNGF3U4QPL
http://www.multiupload.com/R1Z3RB30C3
http://www.multiupload.com/8EEYTIK7ES