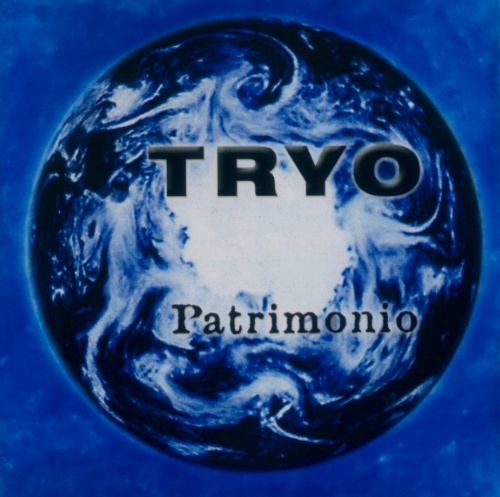 Artist: Tryo
Album: Patrimonio
Year: 1999
Label: Candera Prod. CPCD01
Country: Chile
Style: Progressive rock
Genre: Jazz-Rock, Fusion.
Format: ape (image) with cue, log, full artcover
Size: 287 Mb (4 % recovery)
Source: My cd collection
Tryo is named by a lot of people like the perfect trio, this progressive and acoustic chilean rock band is formed by : Felix Carbone, on drums and percussion, Ismael Cortez on guitars and Francisco Cortez on violoncello and bass guitar. Their wonderful fusion takes us to a wonderful tour by acoustic wonderful melodies and at times to a very proggresive rocker songs, the style is absolutely their, so they do not have a lot of similars bands.
Patrimonio, that drives us trough a wonderful and absolutely acoustics melodies that mades us take a walk on the air, and explores our inside with an absolutely rocker time songs, that remind us why is called progressive rock. And his last album called Viajes, that show us the best of tryo and what they know to do best, the acoustic melodies that like us so match and, that takes us again on this 48 minutes Journey where TRYO take again and with us a walk on air.
I would say highly recommended ... and if you ask me, listen the Patrimonio?s first two tracks, that if you are curious to know about the melodical magic of these band ... but if you are looking for a little bit more of rock i recommend you the Patrimonio?s track ten ... and if you want to listen a little bit of jazz fusion influences. You are looking for Patrimonio?s seventh track.
Tracks:
1. Valparaiso psicodelico (5:05)
2. Juegos (2:40)
3. Puerto (2:44)
4. Marina (4:08)
5. Camino (2:22)
6. Contrastes (2:30)
7. Requadros (5:41)
8. Estudio (1:18)
9. Danza del furor (1:58)
10. Justicia (6:19)
11. Grieta (5:06)
12. Epilogo (1:20)
Line-up :
Félix Carbone / drums, percussion
Francisco Cortez / vocals, bass, cello
Ismael Cortez / acoustic & electric guitars, vocals